Open Top Containers
The first purpose-built open top containers appeared in Denmark. The earliest container ships were converted tankers, built from the surplus of tankers after World War II.
There are many shipping containers available in many shapes and sizes. You should choose one according to the size, weight, and type of items you want to transport. It is very important to know that your cargo is delivered safe and sound. For this, you have to choose the right type of container to protect your goods.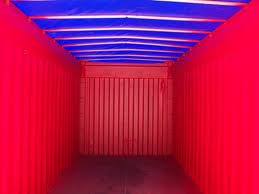 Different types of containers are designed to carry different cargo. The flat-rack containers or platform containers have all sides open and are designed to transport heavy machinery.
The open-top containers are created to carry heavy, over-sized cargo or bulk cargo items such as grain, coal, steel pellets, or sand. There are also completely enclosed and weatherproof containers. These are dry van containers and they exist in various sizes. A side-door container has a rear door and a minimum of one door on the side.
The transit of these containers contains great risks. Some of them are linked to the loading and unloading of the containers. The risks involved in these operations affect both the cargo and the ship itself. Containers require complex organization because they contain a big part of the total weight of the ship.
The loading and the unloading is a delicate operation which directly affects the center of mass for the whole ship. The containers are tested and their specifications are issued with roof-bows and tarpaulin in position. When a single roof-bow is missing, it changes the integrity of the container.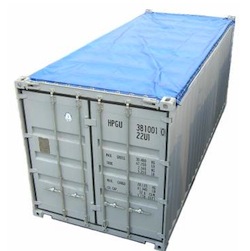 Open-top containers
were designed for easy loading and unloading of the cargo. The open-tops are designed similar to other containers. The difference is that the roof is replaced by a PVC tarpaulin which allows loading and discharge from the above. The tarpaulin also protects your cargo from the external weather conditions. They make an ideal storage solution for awkward or oversize items, which do not fit into a regular container.
Open Top Shipping Containers are available in 20ft, 40ft & 45ft Lengths. The walls of an open top container are made of corrugated steel and the floor is made of wood to diffuse odor and stains. Open tops are also equipped with a swinging header to the door opening, and hinged doors on both sides. The container doors can be removed to make the stuffing of cargo more convenient.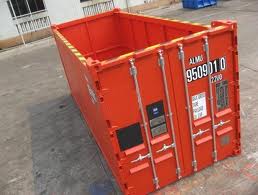 Open top containers
are available in new and used condition, built from factory or converted from a standard container. The conventional container roof is replaced by a removable tarpaulin. This means that the whole roof can be taken off to ease the top loading of the cargo. Over height cargoes can also be transported with special tarpaulins and elastic cords.
More open top containers info.