China – the world leading container manufacturer
Why China is the world leading container manufacturer? In 2001, China produced more than one million twenty feet equivalent units (TEUs) or 80 percent of the world's containers.
Many factors are known to influence the manufacturing cost and selling price of a container, including:

the type of container
supply and demand
location where the container was built
cost of container delivery and
economic incentives aimed at stimulating regional development.
China is dominating in the container manufacturing industry because of:
the availability of a large and inexpensive labor force;
a fall in real terms of raw material costs in China;
an abundant supply of export cargo.
The two leading Chinese container manufactures are CIMC Group and Singamas Container Holdings. CIMC Group operates eight and Singamas Container Holdings operates four of the approximately 30 dry-freight manufacturing plants in China. In 2001, CIMC Group produced 670,000 TEUs or approximately 66 percent of China's container output.
The second largest producer of containers is Europe at 104,000 TEUs or approximately eight percent of the world's container output.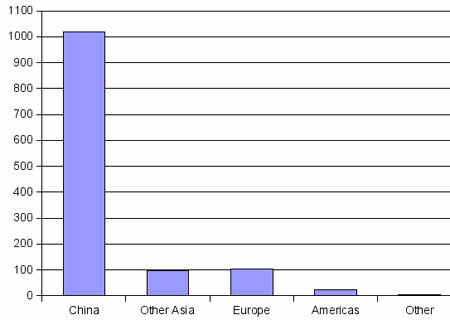 Figure 1 summarizes the global container output by region.

Home

»
Shipping Containers

»
Container Manufacturer